Winter Honeymoon
Available from 04.03.2023 to 16.04.2023
6 Nights
We celebrate your love! Our goal is to make your honeymoon a unique experience!
When are you coming?
Unfortunately there is no room available, please change your travel dates.
Included:
Sleeping in the room of your choice
A bottle of bollicine on your arrival day
This deal is available
for this rooms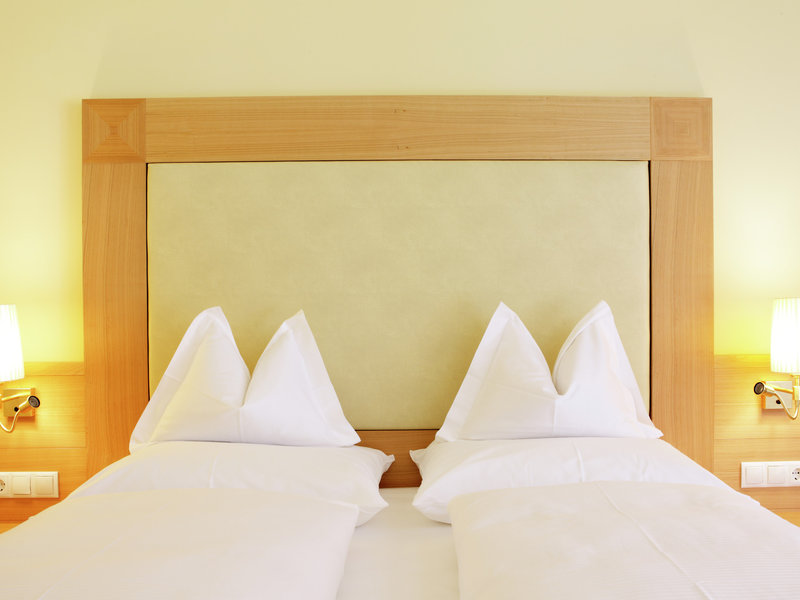 from 1.074,80 €
Per Person
Double room DELUXE
The double room DELUXE with about 38m ² is located on the third floor with a balcony towards the village.
The room is furnished in stone pine and consists of a spacious living and bedroom, a modern spacious bathroom with  shower and a jacuzzi.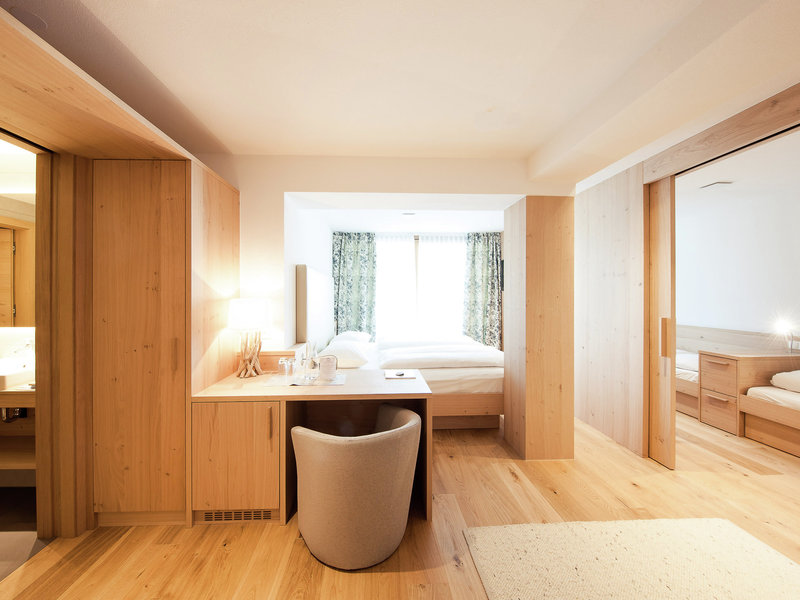 from 1.185,00 €
Per Person
Family Suite RIED
The family suite RIED with 46 m ² faces east and has a large balcony with morning sun. It is made for families. Parents and children, everyone has their own bathroom and bedroom.
The bedroom of the parents is spacious has a cozy sitting area with access to the large bathroom which is equipped with bath, shower, separate toilet and bidet. The children's bedroom has two separate beds and its own small bathroom with a shower and toilet.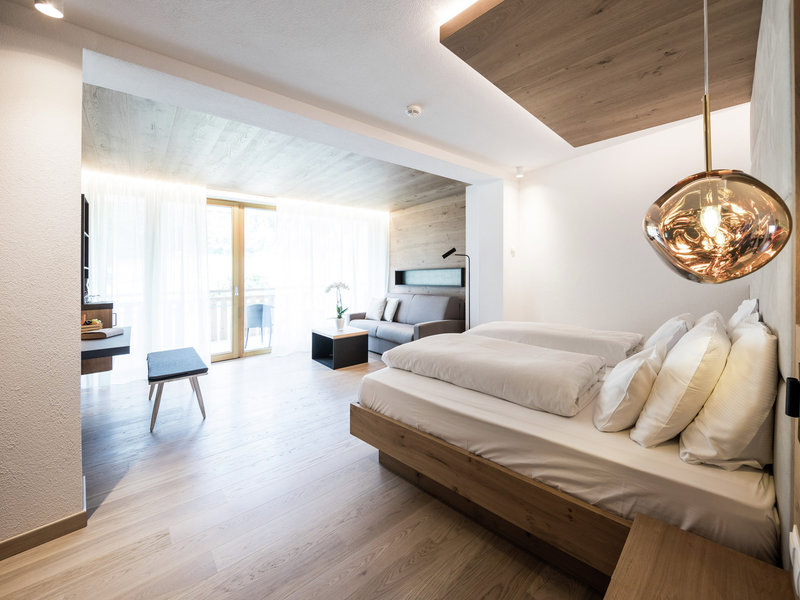 from 1.119,50 €
Per Person
Double room PAULUS
The double room PAULUS with 37m² is located in the first and second floor. The sun shines into the room the whole day. The living room and bedroom with plenty of wood and bright fabrics can accommodate up to 4 people. The walk-in closet has plenty of room to accommodate your belongings.
The spacious half-open bathroom consists of a rain shower and a separate toilet with bidet.
Take a look to this deal...
0
2023-03-22
2023-03-29